12th December 2022
The family business, Aaardvark Jewellers first moved into the Jewellery Business Centre in Birmingham in January of this year and took additional space in May. They now occupy 554 sq ft in two suites and have recently revamped their office space.
Jewellery Business Centre is a 3 storey building providing a total 31,648 sq ft of modern office space located in the heart of Birmingham's Jewellery Quarter. Built around a beautiful landscaped courtyard, the Business Centre is also home to Northern Trust's in house management company, Whittle Jones Midlands. The Centre is home to over 60 different businesses, supporting over 300 jobs.
Aardvark Jewellery is a company that specialises in the unique. They feel that something as special as jewellery should not be mass produced from a production line. Each piece that they produce is made on an individual basis. They produce one-off items, as well as completely bespoke jewellery that is tailored to individually required specifications. Ashley Adams of Aardvark Jewellery commented "We are extremely excited about the new studio space. I feel that the design and layout really lends itself to the friendly, one-to-one approach we take with each client."
For more details on Aardvark Jewellery please visit their website at https://aardvarkjewellery.com/
Lauren Mclean, Lettings Manager at Whittle Jones Midlands added "Ashley and the team at Aardvark Jewellery have been a pleasure to deal with. Their revamped office space looks amazing. The Centre is located in the heart of the Jewellery Quarter and benefits from its bustling atmosphere. It is for this reason that we welcome so many small start-up businesses and watch them grow as the years go by."
Jewellery Business Centre is situated on Spencer Street, just 1 mile from Birmingham City Centre. There are an array of restaurants and bars in close proximity with the Jewellery Quarter rail and metro station just 2 minutes' walk away. The Centre also benefits from excellent transport links with Junction 6 of the M6 only 2.5 miles away.
For further details and current availability please visit the dedicated website https://www.jewellerybusinesscentre.co.uk/ or to arrange a viewing please contact Whittle Jones on 0121 523 2929 / email midlands@whittlejones.co.uk
- End –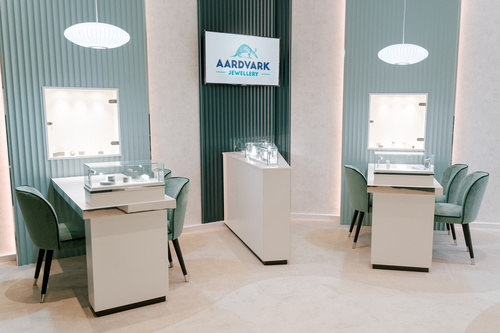 View PDF
---
« Back