12th July 2022
Whittle Jones, agents acting on behalf of Northern Trust Company, are pleased to announce that work is underway on the top floor of The Beehive Business Centre in Blackburn, to create a range of office suites.
The Beehive is a 3 storey Business Centre offering a range of flexible office suites from 2 persons (163 sq ft) upwards. The top floor is being divided into suites ranging from 393 sq ft up to 2,707 sq ft to facilitate expansion space for both current occupiers and businesses looking to relocate to the area. The Centre is home to over 30 different businesses, supporting over 200 jobs.
Nick Hemmings, Regional Property Manager at Whittle Jones North west, commented "The Beehive Business Centre is an extremely well located and established asset within the Northern Trust portfolio, which has operated at near full occupancy in recent months. The additional space created by subdividing the top floor will offer huge potential for local SME's who can benefit from a professional modern business environment, with break-out space and EV charging.
We have already agreed two pre-lets on the top floor, despite the refurbishment only being due for completion by the end of August, which is testament to the high quality space the Business Centre has to offer."
The Beehive is ideally located close to Junction 5 of the M65, and provides a managed reception and visitor welcome service, along with meeting room facilities.
Donna Jackson, Business Centre Manager added "We have seen strong demand for the smaller range of office suites over the last 12 months. The Beehive offers excellent facilities in an easily accessible location, making it the ideal solution for businesses looking to expand or relocate."
For more details about The Beehive please visit the dedicated website at www.thebeehive-blackburn.co.uk or call Donna on 01254 693520 or email djackson@whittlejones.co.uk to arrange a viewing.
- End –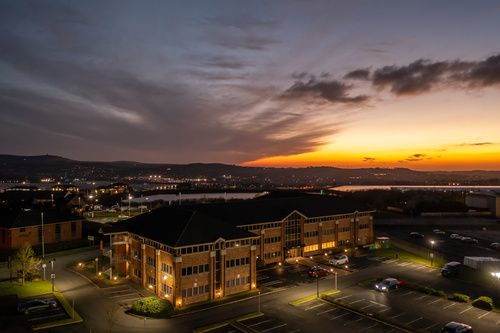 View PDF
---
« Back