28th November 2022
Northern Trust Company is pleased to welcome Barry Grant to their Whittle Jones Scotland team.
Barry has joined the company as Property Maintenance Manager, and will be focusing on the planned maintenance programme and refurbishments.
Barry has worked within the property industry for over 20 years having worked for both the public and private sectors. With a BSc (Hons) degree in Real Estate Management, Barry is looking forward to his new challenge, "Over a month into my role I am enjoying getting to know the various sites. Since being with the company everyone has made me feel welcome and I am glad to be part of the Scotland team with exciting times ahead for the Company with its expansion plans, and the recent announcement that work has started on the £3.5 million industrial development at Eliburn Industrial Estate in Livingston."
The Scotland portfolio extends to over half a million sq ft of multi-let industrial and office accommodation in 13 locations containing over 130 individual units / office suites. The portfolio is actively managed by Northern Trust's in house managing agents.
For more details on available properties within the Scotland region please contact us on 0131 220 4844 or via email at scotland@whittlejones.co.uk to arrange a viewing.
- End –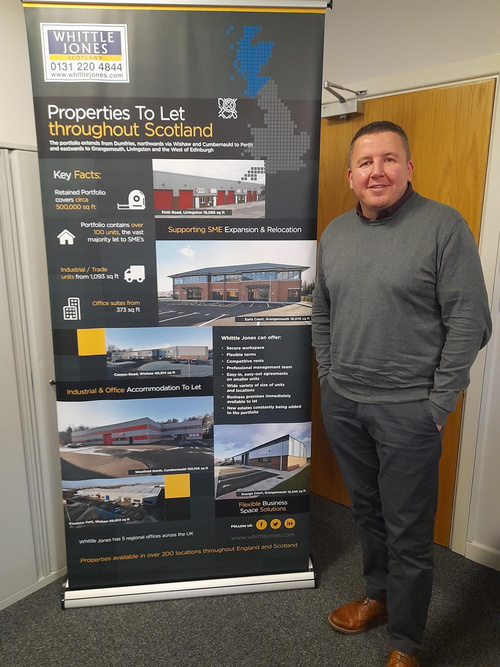 View PDF
---
« Back